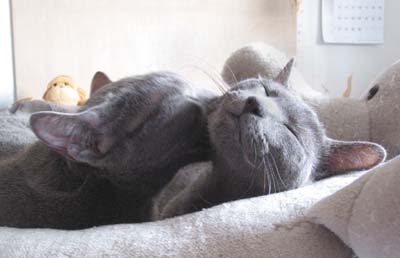 Now Uzuri is a little more than 5 months of age, and for some time his mother has had the opinion that he is old enough to leave home.

Grandma Lilit usually agrees, but some times she and Uzuri still lie together having a cosy time.
Here they are having a mutual washing time. It is Uzuri to the right and Lilit to the left.