Ofelia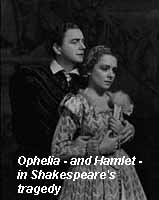 Dorthe was going to have a female, and she was going to be called Ofelia.
Of course we knew the name from the famous play by William Shakespeare, but our Ofelia was not named after the character from the tragedy, she just had the same name.
Later on we found out that Ofelia or Ophelia is a much used name for a cat, but for us there is of course only one Ofelia.