Djingiz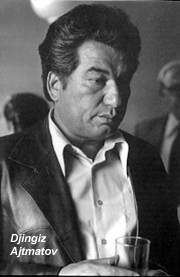 Djingiz was named after the Kyrgyz author Djingiz Ajtmatov (Danish transcription, in English: Chingiz Aitmatov). Kyrgyzstan didn't get a written language until the 20th century, and Djingiz Ajtmatov was the first to write novels in Kyrgyz.
Besides it refers to Djengis Khan (English: Genghis Khan), the mighty Mongolian prince (1162-1227). Djengis Khan's original name was Temudjin, but he took the name Djengis meaning "The mighty ruler", when he had united all the nomadic tribes of Mongolia under his rule.
Our Djingiz might have liked to be the mighty ruler as well, but it wasn't quite so.