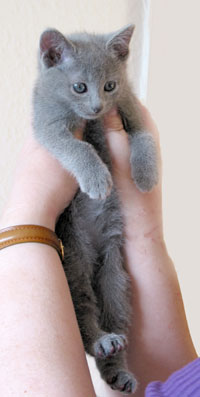 Kittens:


We don't breed any longer, but in the years 1987-2002 we bred 5 litters. Here are links to the pages of the three last litters:

Lilit's first litter born in 1999 gallery and diary
Lilit's second litter born in 2000 gallery and diary
Sarantoya's first litter born in 2002 gallery and diary

We didn't breed many kittens, but we have had Russian Blues for a long time, and all these years we have learned a lot. This knowledge was the basis of our consideration when we planned a new litter and when we raised the kittens.
See more here.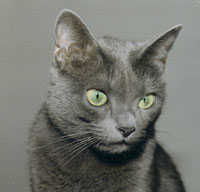 The family:


Our first Russian Blue, Bitsjka, became the ancestress of a big family, and all the Russian Blues we have had have been her descendants.

Ofelia - 1st generation
Djingiz - 2nd generation
Lilit - 6th generation
Sarantoya - 6th generation on her father's side and 7th generation on her mother's.

Other descendants